Families in Nature offers environmentally responsible, immersive, nature-rich travel and field science experiences for children and families. Travel itineraries focus on the ecology of the area visited and include volunteer projects that are science or community focused. Our Nature Immersion Trips are frequently offered in partnership with local conservation organizations and incorporate experiential science (formerly called citizen science).
Unfortunately, due to COVID-19, all of our Nature Travel opportunities are suspended until further notice. We hope to take you out into nature in 2021! 
Announcing the Families in Nature Citizen Science trip to Costa Rica in July 2020! Families in Nature is offering this experiential science trip for families in partnership with the non-profit Mision Tiburon, a world leader in shark conservation. July 18-25, 2020
During this nature immersion trip, families will get to participate in citizen science to tag baby hammerhead sharks, assist with coral restoration work, rainforest restoration, and experience sustainability tours of the beautiful off-grid beach-front eco lodge we will be spending our week in, and more. And on the way down to the Gulfo Dulce, we will stay in a lodge where we can find lots of kinds of tree frogs right in the hotel pond. This is going to be an amazing, relaxing, and educational trip!
To register for the trip, or receive additional information, email: heather@familiesinnature.org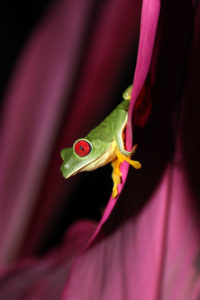 Marinelab

Each year, we take a group of students and parents to Key Largo, FL to Marinelab to study marine biology by snorkeling, participating in labs and lessons on everything from coral biology to fish behavior. Students snorkel daily in sea grass, mangrove, and coral reef habitats.

---

Bahamas – 2019
---
Santa Fe Mountains
Families in Nature will take families camping for a week in the Santa Fe mountains with Natures Wonder Camp and FIN guide Jennie Glass. This is an annual trip in July.
---
Baja
In the Spring of 2018, we will take families to La Paz, Baja California Sur, Mexico to snorkel with whale sharks and sea lions, learn about the research FIN Founder and Director, Heather Kuhlken, did when studying there with the School for Field Studies, and visit the calving lagoons of Puerto Lopez Mateo to see Grey Whale mothers and calves before they take the long trip north to their feeding grounds in Alaska. If you are interested in this trip, please email heather@familiesinnature.org.
---
Costa Rica
In July 2014, we took a group of families to the Osa Peninsula in Costa Rica to learn about rainforest ecology, to see nesting sea turtles, and to experience one of the most biologically diverse places on the planet.
---
Cozumel
In July 2015, we took a group of families to Cozumel, Mexico to see the Whale Sharks, nesting sea turtles, clean nesting beaches with the government ecology department, and study coral reef ecology by snorkeling and/or Scuba diving.
2016 Trips
---
Hawaii
Families in Nature Parents and Board Member David Kuhlken, Rich LeGrand biked up one of the most difficult bike climbs on the planet – Mona Kea on the Big Island of Hawaii as a fundraiser for Families in Nature. Donors could donate a penny, a nickel, or a dime per foot of elevation! The ride was from sea level to 13,800 feet in one day.
---
Marinelab
The 2016 Marinelab trip was a combined snorkel and SCUBA trip. Students visited the underwater habitat and submersible lab at Marine Resources Development Foundation and learned about ongoing research on living and working underwater with the Man in the Sea project.