Brad Price – FIN Board Chair
Brad's passion for non-profits and spending time outdoors with
his family led him to doorstep of Families in Nature. Brad learned about Families in Nature through the active participation of his wife and children in a local Fin lab group focused on the FiN ecology school. Seeing first-hand the positive impact and immersive experiences Families in Nature was able to provide inspired him to contribute his time and energy to help achieve FiN's annual and long-term plans.  Brad will call upon his past experiences with nonprofit administration and his current profession of providing technology solutions for nonprofits to help FiN do its best work in serving the community.
Linda Wofford – FIN Outgoing Board Chair

Linda has 27 years of nonprofit experience at Westcave Outdoor Discovery Center. She began as a board member in 1994 and then joined the staff in 2004, first as Westcave's Education Coordinator, Associate Director, and now Interim Executive Director. Throughout her time at Westcave, she played instrumental roles as the organization grew from a small organization with a staff of two to a nonprofit with a ten-person staff and a deepening focus on providing more equitable access to nature for children in the greater Austin area. Linda is now the co-founder of Equity Kids. She also served as a founding Advisory Committee member for El Ranchito and is currently enrolled in Austin Community College's 150-hour certificate program in Nonprofit Leadership and Management.
Michael "Tex" Duncan – FIN Treasurer
Attorney at Naman, Howell, Smith & Lee, PLLC in Austin, specializing in appellate law and litigation.  Before becoming an attorney, Tex had a 16-year career in non-profit association management.  He lives in Austin with his wife and son.
Maria Fabiola Rodrîguez – FIN Board Secretary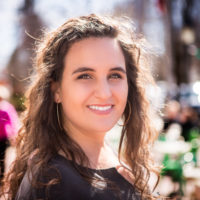 Fabiola started out volunteering with FIN as a Biology and Environmental Sciences student at the University of Texas at Austin. She fell in love with FiN's  mission to get people of all backgrounds and ages outside. She has experience in conservation research and environmental consulting, and is working to learn finance. In her spare time, she does Latin dance and catches reptiles (not usually at the same time).
Rae Ann Allong – FIN Board Past Chair
Graduate of both St. Francis Xavier University in Nova
Scotia, Canada and the University of Texas School of Law. Rae Ann recently started her new adventure as a retired criminal prosecutor.   "My earnest desire is that no matter what your background maybe, that everyone gets the opportunity to enjoy and respect all that nature has to offer."
Nick is an Austin transplant and fifth generation native of Colorado.  He attended
Colorado State University where he studied Global Environmental Sustainability and Communications.  Outside of the classroom, he spent several summers running a "Survival in the woods" and "Summer Adventures" day camp for children ages 6-12 and was easily the best job he's ever had. He currently works at Blackbaud leveraging their software to empower fundraisers at nonprofits and help students gain greater access to scholarships.  Families in Nature is an organization that aligns perfectly with his background and passions, and he is eager to help fundraise and grow with the amazing FiN community.
Cesar Chavez Navarrete, Ph.D. – Dr. Navarrete is Assistant Professor
of Education at the New York Institute of Technology in Old Westbury, New York. His research interests include online learning, creative thinking, digital literacies, and game programming learning. He has served as a US Navy SEAL; worked in astronaut crew training at NASA; developed training for the US Department of Labor; and has taught students from kindergarten to doctorate level. He's a Tai Chi instructor and enjoys backpacking, running, bicycling, swimming and skydiving.
Robert Ochoa – Career and Technical Education teachers Austin ISD,
focusing on robotics and college and career readiness – Robert has been instrumental in engaging LatinX families in our programming thanks to his previous involvement with El Buen Samaritano.
Linda Amala Puckett –Linda is a marketing consultant and writer who has created successful campaigns across all media for clients in the financial services, healthcare, real estate, tourism, education and nonprofit sectors. Her creative work has won numerous ADDY awards and recognition by The Art Directors Club of New York. She agrees wholeheartedly with Richard Louv's assessment that "the work of connecting children to nature is essentially a hopeful proposition."
Wency Martinez – Wency is a proud longhorn. She graduated from The University of Texas at Austin
with a Master's in Education and Bachelors of Arts. Wency currently works at Anita Uphaus Early Childhood Center in AustinISD, coaching teachers to refine their teaching craft and empower families to use their funds of knowledge in order to give students the best education possible. She focuses on building creative instructional practices that allow students and teachers to maximize learning time outdoors. Outside of work, she enjoys spending time at the lake with her family! Families in Nature is an organization that aligns with her values and philosophy about the importance and great benefits about connecting with nature. She is eager to help the FIN community continue their amazing mission!